Architect's impression of Proposed Jamat Khana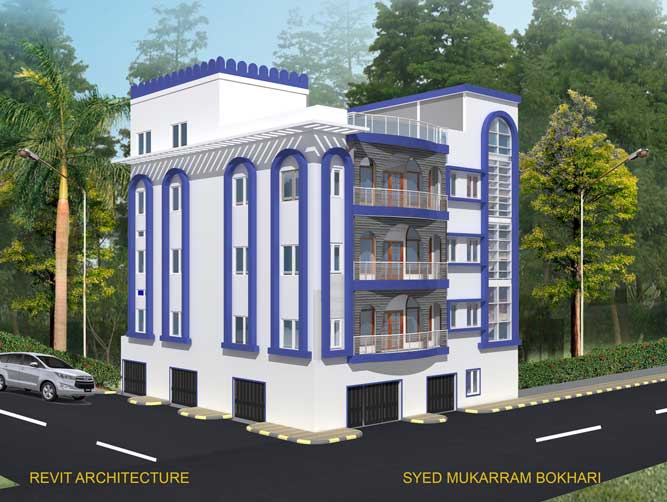 Clock on the images below to view the floor plans.
The Ground Floor (Stilt Floor as per Architectural Drawings) will be used for parking. It will also have the hostel kitchen, dining room, toilets and wuzu facilities. Access to upper floors will be via two staircases and a lift.
The First Floor (Ground Floor as per Architectural Drawings) will be house the prayer hall. It will also have facilities for wuzu and toilets. It will also house a Jamiat office room.
The Second and Third Floor will be the boy's hostel. These floors will be converted into prayer halls for ladies during Ramzan for Taraveeh and Dugana prayers.
ARCHITECTURAL AND STRUCTURAL CONSULTANT
Dr.Masood Ahmed, Ph.D.
Design Excellence
#1403, 21st Cross, 1st & 3rd Block East
Jayanagar
Bangalore – 560011
Phone – 080 2245 2218
CIVIL ENGINEERING AND CONSTRUCTION CONSULTANTS
Sha Abdul Kareem @ Jameel – 88678 02542
Sha Mohammed Kaleem @ Akheel – 98443 79531
NOTE: All Consultants are providing their services lillah. May Allah accept their services. Aameen.
Click the links below to know more about the New Jamat Khana Construction