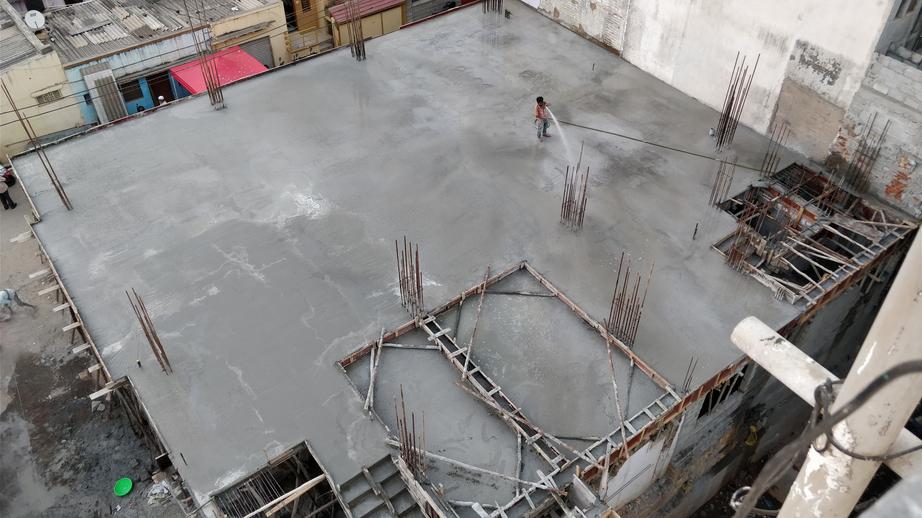 Alhamdulillah. By the grace of Allah and the blessings of Rasool SLM and Mahdi AS, we have reached the first milestone of the construction project.
On March 4, 2018, the Ground Floor roof was cast.
It was a festive atmosphere for everyone involved. The proceedings started after Fajr prayers and finished by evening.
A big thank you and Jazakallah to everyone who were involved. Specifically:
To all the people who volunteered. It was a great task to block the road, regulate the traffic, guide the large RMC trucks through traffic and road blocks to the construction site.
To all the people who arranged for the breakfast, lunch, tea and snacks. To the ladies who worked behind the scenes to supply these meals.
To all the seniors in the community who came through out the day – the involvement and show of support was very encouraging.
To the engineers and other professionals who worked tirelessly day and night behind the scenes to make this happen
To all the brothers and sisters who have donated for this cause and whose contributions have helped us to take this construction project to this stage.
Jazakallah Khair to all of you. May Allah accept your efforts and contributions. Aameen.
View some scenes below:
Click on the links below to know more about the Jamat Khana construction.